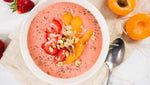 Smoothies have become one of the most popular go-to snacks and meal replacements. Not only can you whip up a smoothie in minutes, but you have the opportunity to make it any flavor you desire. You can also add unusual ingredients, which is why many people make smoothies with dried fruit.
Can You Make Smoothies With Dried Fruit?
Although it might sound like an unusual pairing, a dried fruit smoothie can be a satisfying, delicious treat any time of day or year. Here are five guidelines to ensure your dried fruit smoothie turns out as expected.
1. Pick High-Quality Ingredients
A smoothie is only as good as its core ingredients. Make sure the ones you choose are of the very best quality, including your dried fruits.
2. Get the Right Blender
Your old blender might do the trick if you are making a smoothie with super-soft yogurt, bananas and orange juice. However, when you begin to add ingredients such as frozen peaches, dried fruits and some vegetables, you will probably need a faster, newer blender.
3. Cut up the Dried Fruit
The smaller your pieces of dried fruit, the quicker they will blend with other ingredients. Use a sharp, reliable knife to cut up the dried fruit for your smoothie.
4. Soak the Dried Fruit
Unless you want crunchy bits of dried fruit in your smoothie, you will need to soak the fruit in a liquid to make it easier to blend.
One of the simplest ways to reintroduce liquid into dried fruit is to place your core smoothie liquid in the blender, then add the dried fruit. Store the blender carafe in the refrigerator for a few hours, or at least allow the fruit to sit in the liquid for 20 minutes before blending.
5. Whir the Dried Fruit First
To make your smoothie as smooth as possible, put the dried fruit in the blender with only the liquid first. This allows the fruit to immediately start blending, rather than having to jockey for position against other ingredients.
The Best Dried Fruit Smoothie Recipe
One of the best things about dried fruit smoothies is that you can customize them however you like. If you like apricots, try starting with this strawberry and dried apricot smoothie recipe.
You'll need the following ingredients:
1 cup strawberries, cut in halves
1 frozen banana
1/3 cup unsweetened almond milk
1/4 cup rolled oats, uncooked
1/4 teaspoon cinnamon
2 teaspoons raw honey
Once you've gathered your ingredients, follow these steps:
Add your almond milk and dried apricots to your blender, then blend on high until most of the chunks have broken up or dissolved.
Add the frozen banana, strawberries, oats, cinnamon and honey to the blender and puree until smooth.
Pour your smoothie into a bowl and sprinkle with toppings of your choice. Some delicious toppings you can add are sliced bananas, apricot, strawberries, chia seeds, granola — and the list goes on.
Enjoy!
Try Different Dried Fruits From Sincerely Nuts
After you get the hang of making smoothies with dried fruit, have fun trying new varieties. As we mentioned above, it's very easy to customize smoothie recipes to perfectly satisfy your taste buds. If dried apricots aren't your favorite, replace them with dried apples, blueberries, strawberries, pears or something else!
At Sincerely Nuts, we offer tons of dried traditional and exotic fruits. Browse our entire selection of dried fruit for even more inspiration, then order your favorites today. You'll give your taste buds something to cheer about with every new fruit smoothie experiment!