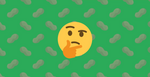 Nuts and seeds can help to boost metabolism, add extra nutrients to your diet, and much more. The best thing you can do for your diet and optimal nutrition is to add a variety of nuts and seeds to your meals, smoothies, or even for a quick snack.

Check out the list of popular nuts below to see what nutrition they can bring and how much you need to take on your day.
Brazil Nuts:
Did you know that just 1-3 Brazil nuts a day gives you the daily recommended requirement of selenium? Selenium plays a critical role to regulate thyroid function, and it is an essential mineral to a healthy daily diet.
Humans do not need much selenium to get us through the day, but we do need at least 55 mcg daily. Selenium can reduce free radicals in the body, enhance the immune system, and it may even protect against heart disease. 
Luckily, that means eating just 1-3 Brazil nuts, depending on your diet for the rest of the day. Brazil nuts pack in tons of selenium, so it is important to limit your intake.
Some people enjoy the plain taste of Brazil nuts as a quick snack, while others like to disguise the taste in an easy fruit and veggie smoothie.
Grab a bag of Brazil nuts today to add to your smoothies, salads, oatmeal, or just snack on plain.
Almonds:
Almonds are a great snack to add to your day. So how much should you eat? All you need is a small handful to reap the health benefits. Experts say even just 8-10 almonds can add a great deal of health benefits.

Almonds are extremely high in vitamin E, magnesium, manganese, healthy fats, as well as a healthy source of fiber and even protein. All these nutrients are essential to maintain healthy bones, skin, and keep the body functioning optimally.

Many people are deficient in magnesium, as high stress, caffeine, processed foods, and high-intensity exercise can deplete magnesium over time. Get your fill of magnesium and many other nutrients with this powerhouse nut.

Sincerely Nuts make it easy to get more almonds into your diet. Add our fresh sliced almonds to your cereal, oatmeal, smoothie bowls, and much more. Or, snack on some delicious roasted almonds throughout the day.
Cashews:
Cashews are high in healthy fats, giving the body a giant boost of good cholesterol per serving. You only need about 4-6 cashews per day to reap the health benefits cashews have to offer. While some recommend more, cashews can promote weight gain when overdone because they are so high in fats. Even too many healthy fats can be too much on the body.

They can also help to promote a healthy heart and improve weight loss goals since they can boost metabolism as well. They are also great for keep you satisfied and full longer.
There are tons of healthy recipes to add with cashews. Cashew 'cheese' is a popular option among vegetarians and vegans, as cashews can easily take on the texture of ricotta and spreadable cheese when mixed well.

We have a wide range of cashews available for your convenience as well. Try out our customer favorite roasted unsalted cashews, or give our cashew lover's sampler tray a try with a ton of delicious options, including chocolate.
Walnuts:
Did you ever notice that a walnut bears a similar look to the human brain? There is a reason for that. Walnuts have tremendous brain-boosting power, and they are a great way to help reduce disease risk in the body. That is because they are extremely high in antioxidants, omega 3 fatty acids, vitamin B6, vitamin E, folic acid, and copper.
To get your daily intake of nutrients from walnuts, all you need is about a handful. Around 14 halves equal 30 grams. Even just 5 walnut halves can give you an extra boost of nutrition to benefit brain and heart health.

Looking to lose a few extra pounds? Walnuts are a great option for weight loss, too. They can even help manage type 2 diabetes and lower the risk of developing this chronic disease in the first place. Walnuts can also lower blood pressure and reduce the risk of developing cancer. These nuts can even help to promote health aging by improving skin elasticity due to their impressive nutritional profile.
Walnuts are a great addition to many different meals, including tons of baked goods to add in a boost of nutrition. Add some our walnuts to your next muffin mix for a kick of brain-boosting energy.
Pecans:
Pecans are another nut rich in vitamin E. Vitamin E is an essential fat-soluble vitamin that is necessary to promote a healthy immune system, protect eyesight, fight off infections, and safeguard nerve function.
The typical rule of thumb for nuts is to keep it under an ounce a day for most nuts, including pecans. That ends up being about 15 pecan halves.

But remember, some other nuts like the ones listed above should be kept to a smaller amount. Brazil nuts should be kept at a much smaller dosage for optimal nutrition, for example.
Pecans can enhance many areas of the body including promoting healthy organ function. Eating more pecans in a day can decrease the risk of developing heart disease, the number one chronic disease killer in the United States. Pecans can even minimize the risk of developing several cancers.
Ready to start adding the sweet taste of pecans to your next meal? There are several ways to add more pecans to your diet. You can add them to your favorite baked goods for some added crunch, sweetness, and nutrition. Or, you can add them to your favorite breakfast cereal or oatmeal.
You can also roast raw pecans for a delectable treat to accompany many meals. Looking for even more flavor with your pecans? Try our customer favorite butter toffee pecans today.
There are many other different types of nuts you can add to your daily diet to get in some extra nutrition, too. Cannot decide what to try? Start off with one of our
delicious mixed nut bags
.